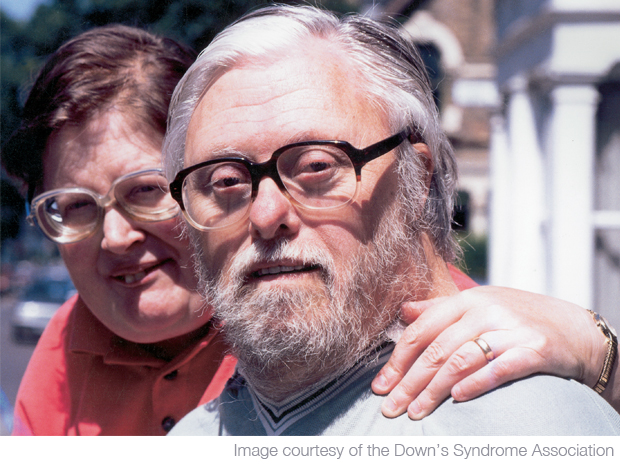 When people hear "dementia", what often springs to mind is a decline in memory in a neurotypical older adult, with this person becoming increasingly dependent upon others as dementia progresses. At the same time, there is a considerably higher prevalence of dementia in people with intellectual disability (ID). Furthermore, the average age of onset of dementia is lower in people with ID.
Cognitive screening assessments for dementia are generally geared towards people without intellectual disability. Even though a patient may have never undergone a cognitive assessment before, typical screening assessments aim to detect a deviation from a presumed baseline level of cognitive performance within an average range. However, this approach is usually inappropriate in ID settings. A plethora of specialised assessments have been produced, and there is now interest in trying to reach some consensus for assessment of dementia in ID. Nonetheless, it is easier to pick up on a decline in cognition if a baseline assessment is conducted with a person with ID prior to any decline.
Matters are further complicated by the fact that many other conditions that associated with ID may lead to worsened performance on cognitive assessments. These include sensory problems and adjustment to life events. There is also a higher prevalence of depression in people with ID. Interestingly, prevalence rates vary according to whether depression is self-reported or rated by a proxy. Depression tends to be lower in the former case; this may be due to proxies overestimating depression levels, but could also be due to other factors that explain both heightened depression and a proxy completing the measure instead of self-report.
People with ID live in the community and also a variety of long-term care settings. Whether or how issues with dementia will be picked up depends upon who the person with ID is interacting with on a daily basis and their level of training. Specialised training has been devised for working with people with ID and dementia, but it is not necessarily received by everyone who will be working with this cohort.
If you're interested in reading more, a handy
blog post
challenges some of the myths around ID in general and dementia in ID in particular.
Related posts
Book review: "Dignifying dementia"
You can follow me on Twitter @ArchivePsych